An Attitude Of Thanksgiving (Colossians 4:2-6)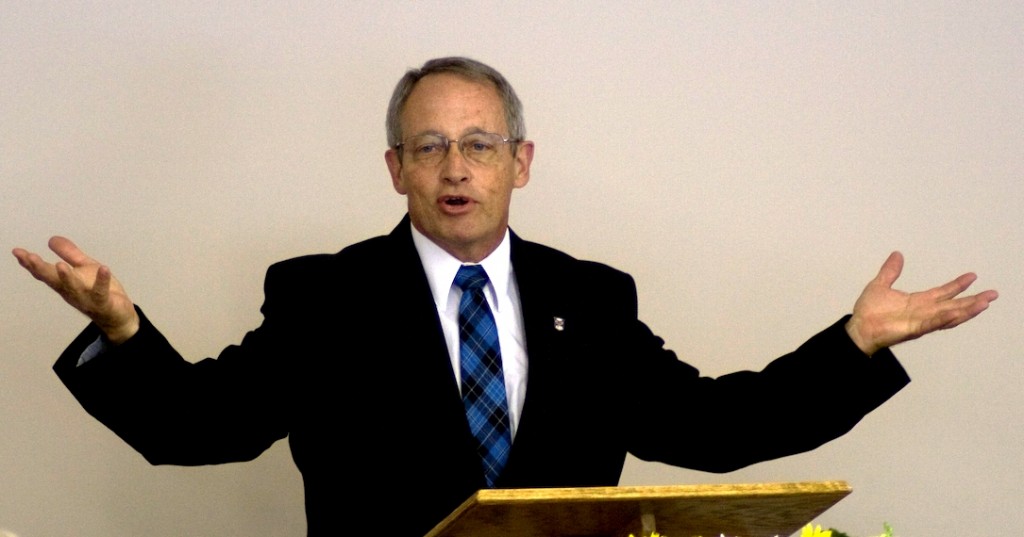 Rev. William L. Barron, November 22, 2020
Preached at a
Sunday Morning
service
Paul exhorts us to be steadfast in prayer, which is an essential. We must pray to God for the preservation of the saints and for the proclamation of the mystery of Christ. Paul, an apostle and direct witness to the truth of God, wants the church's participation through prayer in the mission of spreading the work of God afar. Nothing is too trivial for us to pray about; God cares about the "little" things. Also, we are to pray for the wisdom to see the things of the world as God sees them. Paul wants the Colossian church to see through false teaching. They and we need to be watchful of ourselves and what we hear. We must be "good Bereans" and compare what we hear taught against the truth of Scripture. We must be watchful for the Bridegroom, Jesus Christ. We must seek the truth as we encounter temptations, false teaching and consider what is to come. The letter to the Colossians focuses on the sovereignty of God. We are to respond in all obedience, always remembering our dependence on God. While we are watchful, we respond in thanksgiving. Thanksgiving is a stop gate; correction comes with thanksgiving. Does prayer change what God does? No, it changes our perspective and molds us to be in line with Him. How do we communicate truth to a world that denies truth? Paul teaches that it begins with prayer. The world's biggest need is to deal with its sinfulness. We must be winsomely evangelical, always staying within the truth of scripture. We must be positive; we are sinners, but these is an answer. We are the salt of the earth; salt imparts flavor and it preserves. We administer the salt of the mystery of Christ. We don't say wrong things, but we don't compromise the truth.
About Rev. William L. Barron:
Billy Barron is the pastor of North Greenville Church. He has pastored ARPC congregations in North and South Carolina and Florida. He has also been pastor to World Witness missionaries around the world. He was Mission Developer of Travelers ARP Church in Travelers Rest, SC.
Colossians 4:2–6 (Listen)
2 Continue steadfastly in prayer, being watchful in it with thanksgiving. 3 At the same time, pray also for us, that God may open to us a door for the word, to declare the mystery of Christ, on account of which I am in prison—4 that I may make it clear, which is how I ought to speak.
5 Walk in wisdom toward outsiders, making the best use of the time. 6 Let your speech always be gracious, seasoned with salt, so that you may know how you ought to answer each person.
(