Faith and the Future Life (Genesis 47:27-31, Colossians 3:1-9)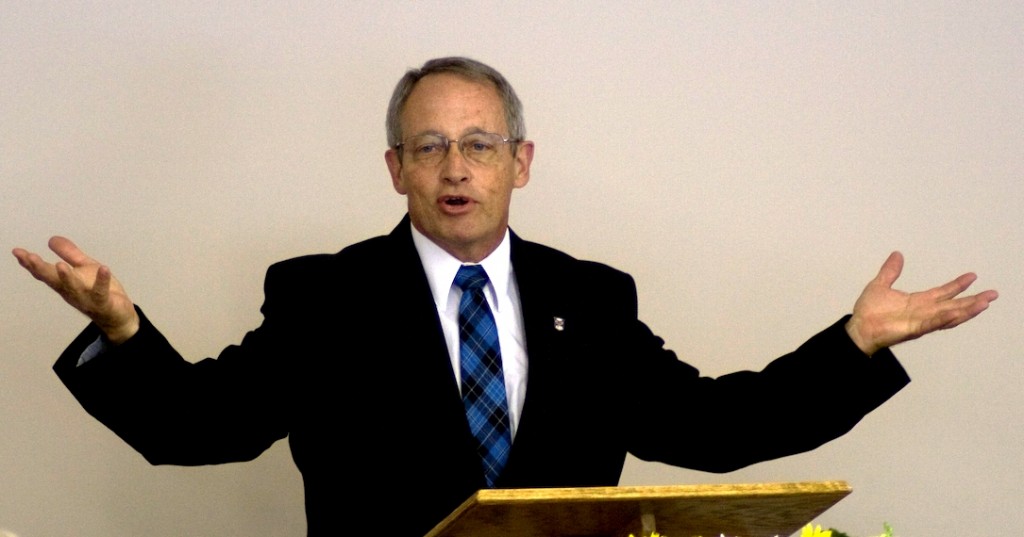 Rev. William L. Barron, June 7, 2020
Preached at a
Sunday Morning
service
At the end of his life, Jacob finally accepted God's way and he worshiped in full submission. Our faith and our view of an afterlife dictates how we live. Jacob was slow in coming to full faith in the Lord and suffered much conflict because of his lack of faith. Where are you in trusting and submitting to God in all things?
About Rev. William L. Barron:
Billy Barron is the pastor of North Greenville Church. He has pastored ARPC congregations in North and South Carolina and Florida. He has also been pastor to World Witness missionaries around the world. He was Mission Developer of Travelers ARP Church in Travelers Rest, SC.
Genesis 47:27–31 (Listen)
27 Thus Israel settled in the land of Egypt, in the land of Goshen. And they gained possessions in it, and were fruitful and multiplied greatly. 28 And Jacob lived in the land of Egypt seventeen years. So the days of Jacob, the years of his life, were 147 years.
29 And when the time drew near that Israel must die, he called his son Joseph and said to him, "If now I have found favor in your sight, put your hand under my thigh and promise to deal kindly and truly with me. Do not bury me in Egypt, 30 but let me lie with my fathers. Carry me out of Egypt and bury me in their burying place." He answered, "I will do as you have said." 31 And he said, "Swear to me"; and he swore to him. Then Israel bowed himself upon the head of his bed.
(
Colossians 3:1–9 (Listen)
3:1 If then you have been raised with Christ, seek the things that are above, where Christ is, seated at the right hand of God. 2 Set your minds on things that are above, not on things that are on earth. 3 For you have died, and your life is hidden with Christ in God. 4 When Christ who is your life appears, then you also will appear with him in glory.
5 Put to death therefore what is earthly in you: sexual immorality, impurity, passion, evil desire, and covetousness, which is idolatry. 6 On account of these the wrath of God is coming. 7 In these you too once walked, when you were living in them. 8 But now you must put them all away: anger, wrath, malice, slander, and obscene talk from your mouth. 9 Do not lie to one another, seeing that you have put off the old self with its practices
(ESV)