The Ministry of the Gospel (2 Corinthians 2:12-3:6, Ezekiel 36:22-28)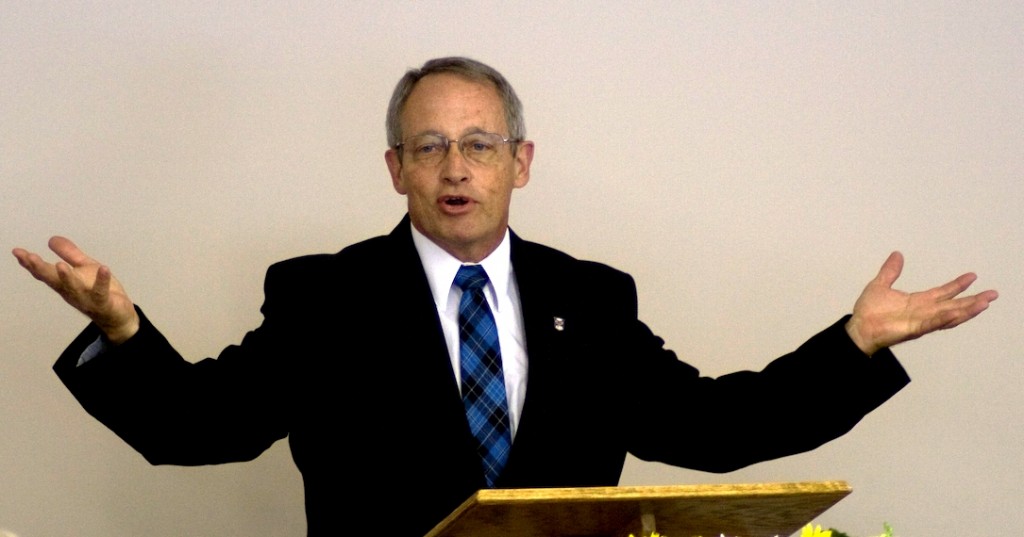 Rev. William L. Barron, August 30, 2020
Preached at a
Sunday Morning
service
The promise of God for His people was always a new heart and relationship with our God our Father. Through Jesus' sufficiency only, He provides forgiveness and a knowledge of Him that deepens our relationship with Him. When we are in tune with His Word and in prayer, we recognize our weakness and are reminded that our strength and salvation is from the Lord.
About Rev. William L. Barron:
Billy Barron is the pastor of North Greenville Church. He has pastored ARPC congregations in North and South Carolina and Florida. He has also been pastor to World Witness missionaries around the world. He was Mission Developer of Travelers ARP Church in Travelers Rest, SC.
2 Corinthians 2:12–3:6 (Listen)
12 When I came to Troas to preach the gospel of Christ, even though a door was opened for me in the Lord, 13 my spirit was not at rest because I did not find my brother Titus there. So I took leave of them and went on to Macedonia.
14 But thanks be to God, who in Christ always leads us in triumphal procession, and through us spreads the fragrance of the knowledge of him everywhere. 15 For we are the aroma of Christ to God among those who are being saved and among those who are perishing, 16 to one a fragrance from death to death, to the other a fragrance from life to life. Who is sufficient for these things? 17 For we are not, like so many, peddlers of God's word, but as men of sincerity, as commissioned by God, in the sight of God we speak in Christ.
3:1 Are we beginning to commend ourselves again? Or do we need, as some do, letters of recommendation to you, or from you? 2 You yourselves are our letter of recommendation, written on our hearts, to be known and read by all. 3 And you show that you are a letter from Christ delivered by us, written not with ink but with the Spirit of the living God, not on tablets of stone but on tablets of human hearts.
4 Such is the confidence that we have through Christ toward God. 5 Not that we are sufficient in ourselves to claim anything as coming from us, but our sufficiency is from God, 6 who has made us sufficient to be ministers of a new covenant, not of the letter but of the Spirit. For the letter kills, but the Spirit gives life.
(
Ezekiel 36:22–28 (Listen)
22 "Therefore say to the house of Israel, Thus says the Lord GOD: It is not for your sake, O house of Israel, that I am about to act, but for the sake of my holy name, which you have profaned among the nations to which you came. 23 And I will vindicate the holiness of my great name, which has been profaned among the nations, and which you have profaned among them. And the nations will know that I am the LORD, declares the Lord GOD, when through you I vindicate my holiness before their eyes. 24 I will take you from the nations and gather you from all the countries and bring you into your own land. 25 I will sprinkle clean water on you, and you shall be clean from all your uncleannesses, and from all your idols I will cleanse you. 26 And I will give you a new heart, and a new spirit I will put within you. And I will remove the heart of stone from your flesh and give you a heart of flesh. 27 And I will put my Spirit within you, and cause you to walk in my statutes and be careful to obey my rules. 28 You shall dwell in the land that I gave to your fathers, and you shall be my people, and I will be your God.
(ESV)