The Ministry of Light (2 Corinthians 4:1-7, Isaiah 49:1-7)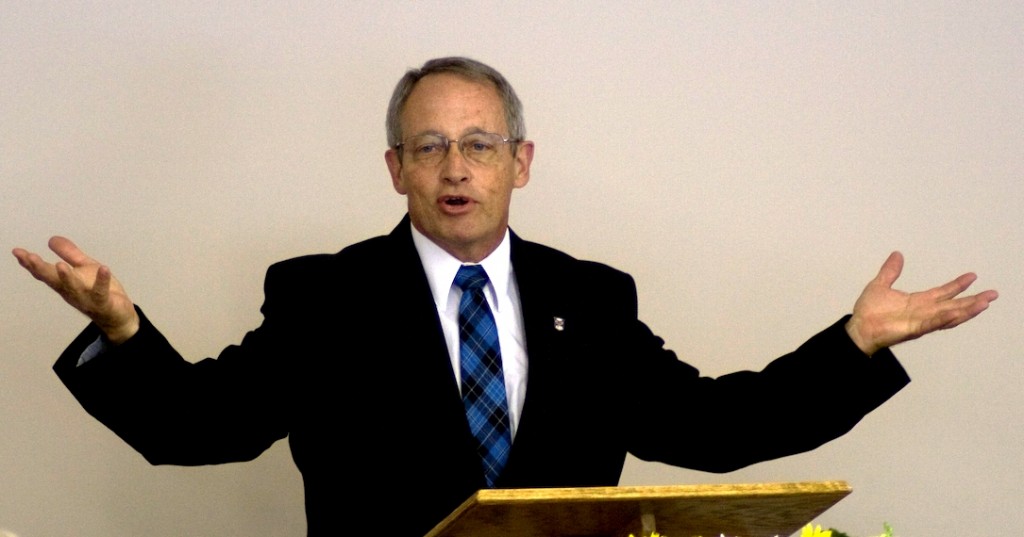 Rev. William L. Barron, September 13, 2020
Preached at a
Sunday Morning
service
When it comes to ministry, the end does not justify the means. We must renounce deceptive ways and uphold the Word of God. Jesus is the Light of the world and the ministry is a gift of God, equipped by Him and for Him. Let our light so shine before men and glorify the Father.
About Rev. William L. Barron:
Billy Barron is the pastor of North Greenville Church. He has pastored ARPC congregations in North and South Carolina and Florida. He has also been pastor to World Witness missionaries around the world. He was Mission Developer of Travelers ARP Church in Travelers Rest, SC.
2 Corinthians 4:1–7 (Listen)
4:1 Therefore, having this ministry by the mercy of God, we do not lose heart. 2 But we have renounced disgraceful, underhanded ways. We refuse to practice cunning or to tamper with God's word, but by the open statement of the truth we would commend ourselves to everyone's conscience in the sight of God. 3 And even if our gospel is veiled, it is veiled to those who are perishing. 4 In their case the god of this world has blinded the minds of the unbelievers, to keep them from seeing the light of the gospel of the glory of Christ, who is the image of God. 5 For what we proclaim is not ourselves, but Jesus Christ as Lord, with ourselves as your servants for Jesus' sake. 6 For God, who said, "Let light shine out of darkness," has shone in our hearts to give the light of the knowledge of the glory of God in the face of Jesus Christ.
7 But we have this treasure in jars of clay, to show that the surpassing power belongs to God and not to us.
(
Isaiah 49:1–7 (Listen)
49:1 Listen to me, O coastlands,
and give attention, you peoples from afar.
The LORD called me from the womb,
from the body of my mother he named my name.
2 He made my mouth like a sharp sword;
in the shadow of his hand he hid me;
he made me a polished arrow;
in his quiver he hid me away.
3 And he said to me, "You are my servant,
Israel, in whom I will be glorified."
4 But I said, "I have labored in vain;
I have spent my strength for nothing and vanity;
yet surely my right is with the LORD,
and my recompense with my God."
5 And now the LORD says,
he who formed me from the womb to be his servant,
to bring Jacob back to him;
and that Israel might be gathered to him—
for I am honored in the eyes of the LORD,
and my God has become my strength—
6 he says:
"It is too light a thing that you should be my servant
to raise up the tribes of Jacob
and to bring back the preserved of Israel;
I will make you as a light for the nations,
that my salvation may reach to the end of the earth."
7 Thus says the LORD,
the Redeemer of Israel and his Holy One,
to one deeply despised, abhorred by the nation,
the servant of rulers:
"Kings shall see and arise;
princes, and they shall prostrate themselves;
because of the LORD, who is faithful,
the Holy One of Israel, who has chosen you."

(ESV)