Heavenly Virtues = Life In The Church (Colossians 3:12-17)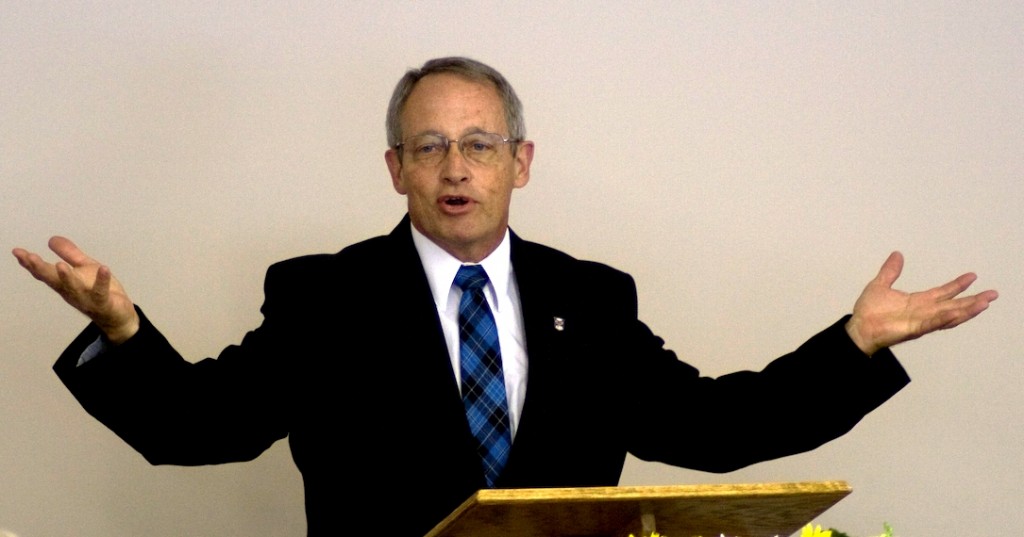 Rev. William L. Barron, November 15, 2020
Preached at a
Sunday Morning
service
What does it mean to live according to heavenly virtues? What does Paul mean by "chosen ones"? The old testament understanding was that the chosen ones are the instrument of bringing blessings to the world. Peter describes the chosen ones as the Church. The virtues are not optional. Paul commands them. They are to be full, dwelling in us richly. How does this work? We see how in 2 Timothy 3. We take the scriptures as the Word of God that teaches us, reproves us, and corrects us. It trains us in righteousness. In the Colossians passage, it brings wisdom to put these virtues into practice. People should see wisdom in us. Singing and praise should be a way of life, along with wisdom. This demonstrates our thankfulness to God for His wisdom. His peace is to rule our hearts. His peace is described by Jesus in John 14. The Holy Spirit guides us in this peace, enabling peace to take dominance over our thinking. We are to put on Christ, our model. Our sinfulness should bring forth humility. Meekness, or trusting in God, should mark our attitudes. We must exert energy in Godly ways, working to be patient, trusting in God's timetable. We must put up with one another, being ready to forgive. If we have been forgiven, we must forgive others. Above all, love is the capstone that binds all the virtues together. God's love calls us to faith. We should be thankful to him.
About Rev. William L. Barron:
Billy Barron is the pastor of North Greenville Church. He has pastored ARPC congregations in North and South Carolina and Florida. He has also been pastor to World Witness missionaries around the world. He was Mission Developer of Travelers ARP Church in Travelers Rest, SC.
Colossians 3:12–17 (Listen)
12 Put on then, as God's chosen ones, holy and beloved, compassionate hearts, kindness, humility, meekness, and patience, 13 bearing with one another and, if one has a complaint against another, forgiving each other; as the Lord has forgiven you, so you also must forgive. 14 And above all these put on love, which binds everything together in perfect harmony. 15 And let the peace of Christ rule in your hearts, to which indeed you were called in one body. And be thankful. 16 Let the word of Christ dwell in you richly, teaching and admonishing one another in all wisdom, singing psalms and hymns and spiritual songs, with thankfulness in your hearts to God. 17 And whatever you do, in word or deed, do everything in the name of the Lord Jesus, giving thanks to God the Father through him.
(