Elijah: A Man And His Successor (1 Kings 19:19-21, Mark 10:17-27)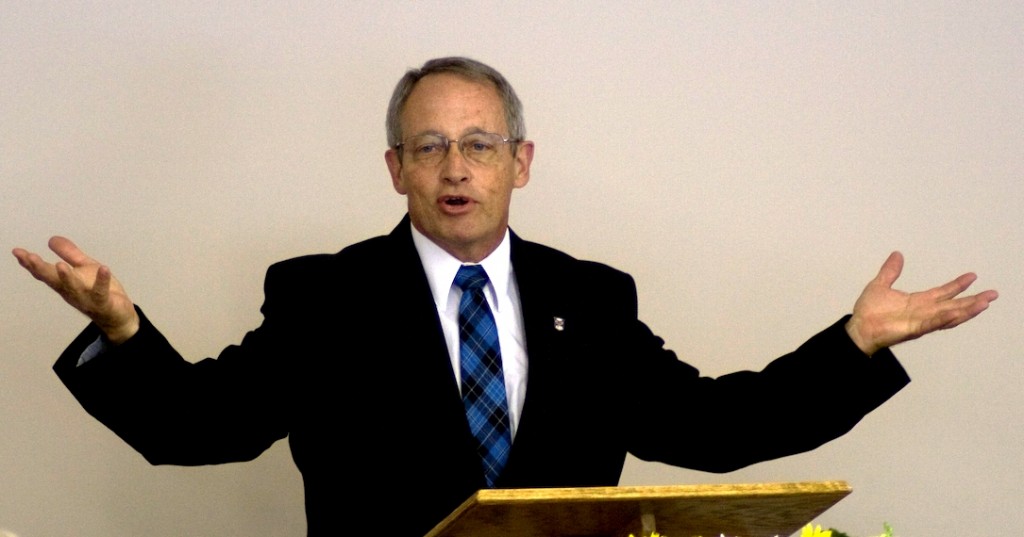 Rev. William L. Barron, June 6, 2021
Preached at a
Sunday Morning
service
This is similar to the calling of David as future king by Samuel. Elisha was plowing in his fields, and his life was about to change drastically. Moses' life changed drastically, from a prince of Egypt to a shepherd in Midian. His life was changed on Horeb by God, who gave him a mission. Matthew was a tax collector; he was called by Jesus, and his life changed. Elijah was to anoint three people, one of which was Elisha. All of us are called by God in ministry of one sort or another. There are general and effectual calls. General call goes to everyone: the Gospel. Many do not respond positively. The effectual call brings us into salvation. The Holy Spirit changes our heart, so that we can see God as a loving father. Elisha received an effectual call, which demanded his obedience. Elisha will cut all ties with his past life. The Christian life is costly. There is no turning back; it is for a lifetime. Elisha slew his oxen and made a sacrifice to the Lord, symbolizing his commitment. He gave up a life of wealth. He then went to serve Elijah. We cannot be double-minded. Our commitment must be deep. It must be marked by humility and service. The love God can lead us to turn our backs on the things of the world that we cherish and follow Christ. He says, "Follow me." We tell others, "Come and see. We have found the Son of God."
About Rev. William L. Barron:
Billy Barron is the pastor of North Greenville Church. He has pastored ARPC congregations in North and South Carolina and Florida. He has also been pastor to World Witness missionaries around the world. He was Mission Developer of Travelers ARP Church in Travelers Rest, SC.
1 Kings 19:19–21 (Listen)
19 So he departed from there and found Elisha the son of Shaphat, who was plowing with twelve yoke of oxen in front of him, and he was with the twelfth. Elijah passed by him and cast his cloak upon him. 20 And he left the oxen and ran after Elijah and said, "Let me kiss my father and my mother, and then I will follow you." And he said to him, "Go back again, for what have I done to you?" 21 And he returned from following him and took the yoke of oxen and sacrificed them and boiled their flesh with the yokes of the oxen and gave it to the people, and they ate. Then he arose and went after Elijah and assisted him.
(
Mark 10:17–27 (Listen)
17 And as he was setting out on his journey, a man ran up and knelt before him and asked him, "Good Teacher, what must I do to inherit eternal life?" 18 And Jesus said to him, "Why do you call me good? No one is good except God alone. 19 You know the commandments: 'Do not murder, Do not commit adultery, Do not steal, Do not bear false witness, Do not defraud, Honor your father and mother.'" 20 And he said to him, "Teacher, all these I have kept from my youth." 21 And Jesus, looking at him, loved him, and said to him, "You lack one thing: go, sell all that you have and give to the poor, and you will have treasure in heaven; and come, follow me." 22 Disheartened by the saying, he went away sorrowful, for he had great possessions.
23 And Jesus looked around and said to his disciples, "How difficult it will be for those who have wealth to enter the kingdom of God!" 24 And the disciples were amazed at his words. But Jesus said to them again, "Children, how difficult it is to enter the kingdom of God! 25 It is easier for a camel to go through the eye of a needle than for a rich person to enter the kingdom of God." 26 And they were exceedingly astonished, and said to him, "Then who can be saved?" 27 Jesus looked at them and said, "With man it is impossible, but not with God. For all things are possible with God."
(ESV)