Christ: Greater Than Moses (Hebrews 3:1-6)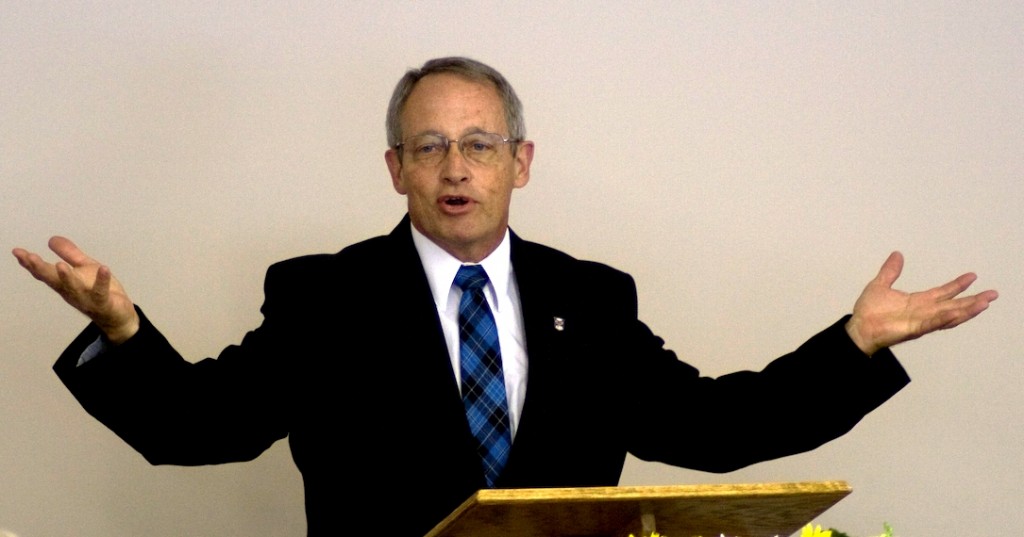 Rev. William L. Barron, August 8, 2021
Preached at a
Sunday Morning
service
We are called upon to stand firm in Christ. Our salvation is a free gift based on Christ's person and work. We all have the same calling. How do we live it out? We keep Jesus in the forefront of our minds. Jesus is an Apostle and the High Priest. Jesus had a message from God the Father. He came to save sinners. As the High Priest of our confession, He is a go-between. We have made our confession expressing our confidence that our trust in Christ brings us peace with God. With our heart we believe and with our voice we confess. What do we do when we face difficulties or persecution? We turn to Jesus. Moses was faithful as a servant. Moses pointed toward Christ. Jesus has more glory than Moses. Jesus is building His house within His kingdom. He is the fulfillment of the ministry of Moses. The two ministries are in harmony. The house refers to the people of God. Moses was a kind of priest, an intermediary in the giving of the Law. We are not to stand by ourselves; we are to stand together as the Body of Christ. We are to live day by day with Christ in the means of grace, His Word, prayer, fellowship and the sacraments.
About Rev. William L. Barron:
Billy Barron is the pastor of North Greenville Church. He has pastored ARPC congregations in North and South Carolina and Florida. He has also been pastor to World Witness missionaries around the world. He was Mission Developer of Travelers ARP Church in Travelers Rest, SC.
Hebrews 3:1–6 (Listen)
3:1 Therefore, holy brothers, you who share in a heavenly calling, consider Jesus, the apostle and high priest of our confession, 2 who was faithful to him who appointed him, just as Moses also was faithful in all God's house. 3 For Jesus has been counted worthy of more glory than Moses—as much more glory as the builder of a house has more honor than the house itself. 4 (For every house is built by someone, but the builder of all things is God.) 5 Now Moses was faithful in all God's house as a servant, to testify to the things that were to be spoken later, 6 but Christ is faithful over God's house as a son. And we are his house, if indeed we hold fast our confidence and our boasting in our hope.
(