God's Throne Of Grace (Hebrews 4:14-16)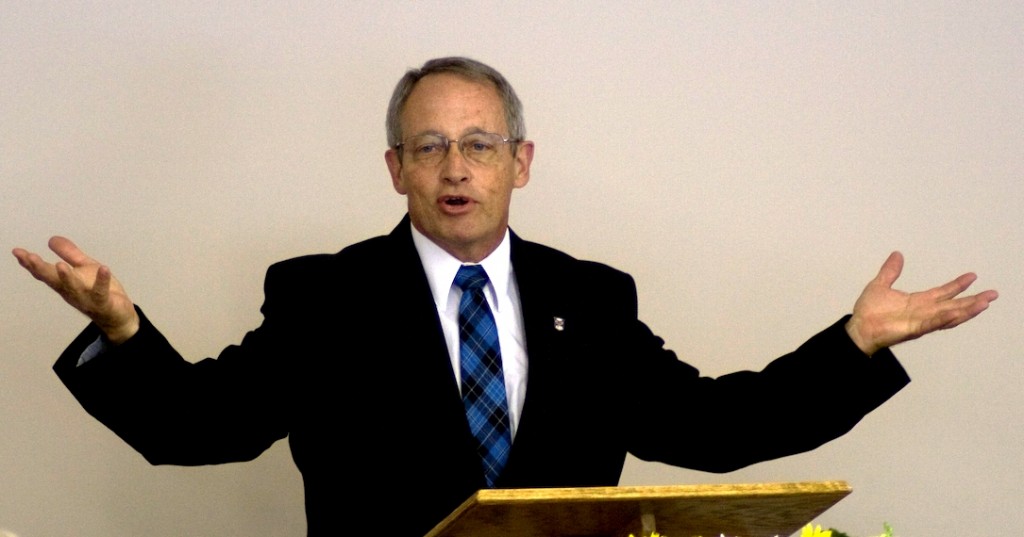 Rev. William L. Barron, August 22, 2021
Preached at a
Sunday Morning
service
We are moving from the importance of the Word to the importance of prayer. The context is the great high priesthood of Jesus Christ. He has passed through the heavens to the very throne of God. He is superior to the Aaronic priesthood, which pointed to Christ. All of the work of the Aaronic priests pointed to the work of Christ. Our high priest encourages us through all the seasons of life. Our ultimate goal is to be with Him in eternal fellowship. He sustains us through the attacks of the forces of evil. We must not give in to the scorn of the world that focuses on the here and now as our only possible fulfillment. We need to hold to our confession, making it real in our lives in prayer. God wants to hear our prayers; through these, Jesus comes to us. By this we sharpen our awareness of God, receive mercy and find grace. We make petitions for ourselves and for each other. We seek Jesus' mindset in our prayers. The throne is one of grace; things we do not deserve. We come in lowly reverence; with great joy; in great expectation as heirs; He responds in ways that are best for us; we come submissively, ready to accept what He wills; we come with confidence that He will hear. Why don't we go to Him more often, in the right spirit? We are still in a spiritual battle. We need to go to Him constantly.
About Rev. William L. Barron:
Billy Barron is the pastor of North Greenville Church. He has pastored ARPC congregations in North and South Carolina and Florida. He has also been pastor to World Witness missionaries around the world. He was Mission Developer of Travelers ARP Church in Travelers Rest, SC.
Hebrews 4:14–16 (Listen)
14 Since then we have a great high priest who has passed through the heavens, Jesus, the Son of God, let us hold fast our confession. 15 For we do not have a high priest who is unable to sympathize with our weaknesses, but one who in every respect has been tempted as we are, yet without sin. 16 Let us then with confidence draw near to the throne of grace, that we may receive mercy and find grace to help in time of need.
(