The Peril Of The Betrayer (Mark 14:12, 2 Samuel 15:1-12, 2 Samuel 16:15, 2 Samuel 17:21-23)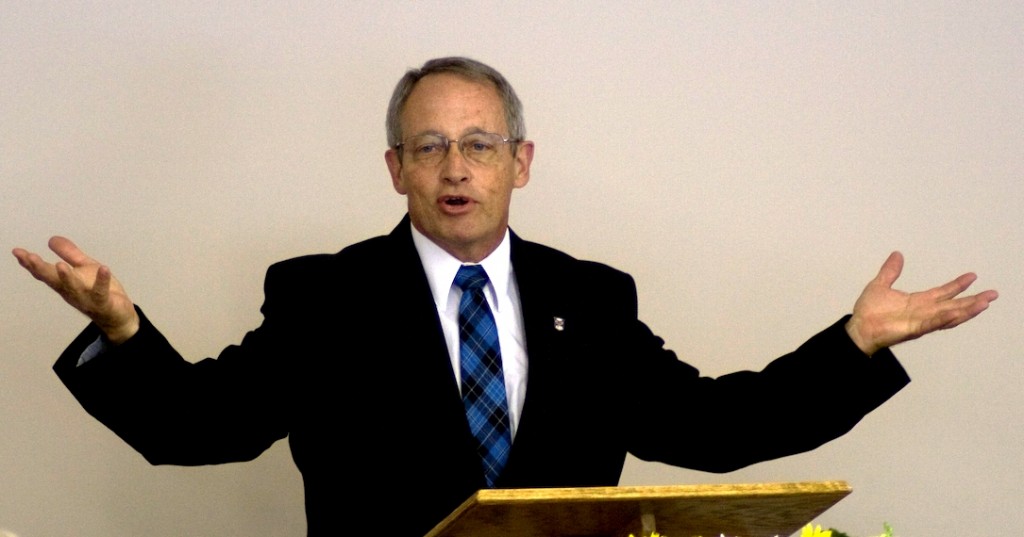 Rev. William L. Barron, April 14, 2022
Preached at a
Midweek
service
Many have speculated about Judas' motivations in betraying Jesus to the Jewish authorities. The most likely motivation was greed. Judas was the disciples' treasurer and as such would have been trusted not to be greedy. Centuries before, David would have been surprised by the betrayal of Ahithophel. Judas was the catalyst of the plot against Jesus, yet the entire sequence was part of God's plan from eternity past. Jerusalem was the scene of a crowded Passover festival. Jesus desired to observe Passover with His disciples. In it all, Jesus knew the Father's love. Likewise, in Christ, we know God's love. We hate how the plot unfolded, yet we rejoice in its fulfillment. In a world of false teachers ever since, God's people must not lose heart. God is building His church as part of His predetermined plan. While God is sovereign, we are responsible for our own choices, just as Judas was responsible for his choices. Judas was sorrowful, but he was not repentant. Jesus, knowing God's will, was calm during the turmoil surrounding His arrest. He trusted God; the question for us is, are we willing to trust God, come what may?
About Rev. William L. Barron:
Billy Barron is the pastor of North Greenville Church. He has pastored ARPC congregations in North and South Carolina and Florida. He has also been pastor to World Witness missionaries around the world. He was Mission Developer of Travelers ARP Church in Travelers Rest, SC.
Mark 14:12 (Listen)
12 And on the first day of Unleavened Bread, when they sacrificed the Passover lamb, his disciples said to him, "Where will you have us go and prepare for you to eat the Passover?"
(
2 Samuel 15:1–12 (Listen)
15:1 After this Absalom got himself a chariot and horses, and fifty men to run before him. 2 And Absalom used to rise early and stand beside the way of the gate. And when any man had a dispute to come before the king for judgment, Absalom would call to him and say, "From what city are you?" And when he said, "Your servant is of such and such a tribe in Israel," 3 Absalom would say to him, "See, your claims are good and right, but there is no man designated by the king to hear you." 4 Then Absalom would say, "Oh that I were judge in the land! Then every man with a dispute or cause might come to me, and I would give him justice." 5 And whenever a man came near to pay homage to him, he would put out his hand and take hold of him and kiss him. 6 Thus Absalom did to all of Israel who came to the king for judgment. So Absalom stole the hearts of the men of Israel.
7 And at the end of four years Absalom said to the king, "Please let me go and pay my vow, which I have vowed to the LORD, in Hebron. 8 For your servant vowed a vow while I lived at Geshur in Aram, saying, 'If the LORD will indeed bring me back to Jerusalem, then I will offer worship to the LORD.'" 9 The king said to him, "Go in peace." So he arose and went to Hebron. 10 But Absalom sent secret messengers throughout all the tribes of Israel, saying, "As soon as you hear the sound of the trumpet, then say, 'Absalom is king at Hebron!'" 11 With Absalom went two hundred men from Jerusalem who were invited guests, and they went in their innocence and knew nothing. 12 And while Absalom was offering the sacrifices, he sent for Ahithophel the Gilonite, David's counselor, from his city Giloh. And the conspiracy grew strong, and the people with Absalom kept increasing.
(ESV)
2 Samuel 16:15 (Listen)
15 Now Absalom and all the people, the men of Israel, came to Jerusalem, and Ahithophel with him.
(ESV)
2 Samuel 17:21–23 (Listen)
21 After they had gone, the men came up out of the well, and went and told King David. They said to David, "Arise, and go quickly over the water, for thus and so has Ahithophel counseled against you." 22 Then David arose, and all the people who were with him, and they crossed the Jordan. By daybreak not one was left who had not crossed the Jordan.
23 When Ahithophel saw that his counsel was not followed, he saddled his donkey and went off home to his own city. He set his house in order and hanged himself, and he died and was buried in the tomb of his father.
(ESV)