From Where Does Your Help Come From? (2 Corinthians 1:1-10, Psalm 121:1-8)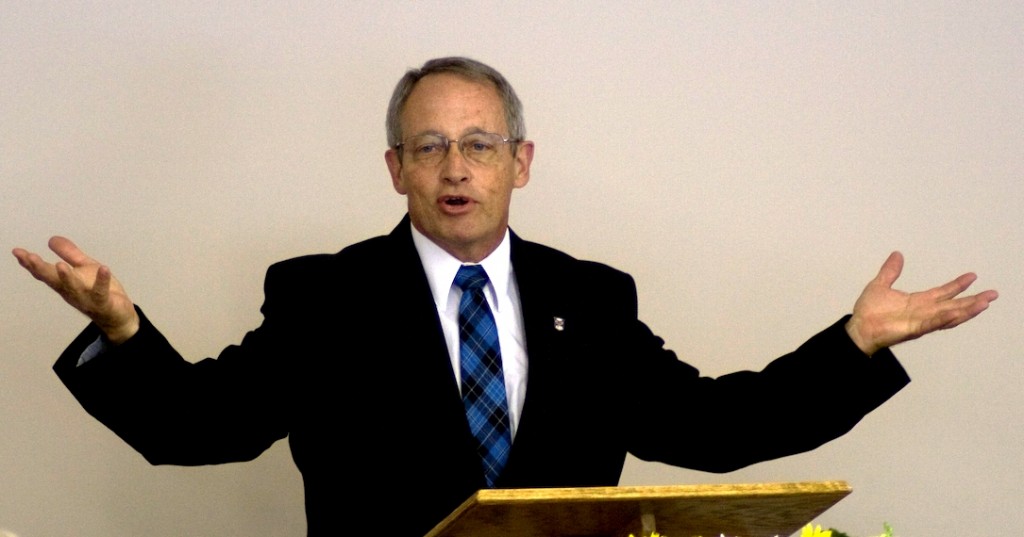 Rev. William L. Barron, August 2, 2020
Preached at a
Sunday Morning
service
The Lord is the God of all comfort, as well as mercy. We can patiently endure, knowing we receive strength from Him. As we identify with Christ's sufferings, we remain faithful to Him and serve Him, knowing He has a purpose for it. Remember Who holds the keys to Heaven for you.
About Rev. William L. Barron:
Billy Barron is the pastor of North Greenville Church. He has pastored ARPC congregations in North and South Carolina and Florida. He has also been pastor to World Witness missionaries around the world. He was Mission Developer of Travelers ARP Church in Travelers Rest, SC.
2 Corinthians 1:1–10 (Listen)
1:1 Paul, an apostle of Christ Jesus by the will of God, and Timothy our brother,
To the church of God that is at Corinth, with all the saints who are in the whole of Achaia:
2 Grace to you and peace from God our Father and the Lord Jesus Christ.
3 Blessed be the God and Father of our Lord Jesus Christ, the Father of mercies and God of all comfort, 4 who comforts us in all our affliction, so that we may be able to comfort those who are in any affliction, with the comfort with which we ourselves are comforted by God. 5 For as we share abundantly in Christ's sufferings, so through Christ we share abundantly in comfort too. 6 If we are afflicted, it is for your comfort and salvation; and if we are comforted, it is for your comfort, which you experience when you patiently endure the same sufferings that we suffer. 7 Our hope for you is unshaken, for we know that as you share in our sufferings, you will also share in our comfort.
8 For we do not want you to be unaware, brothers, of the affliction we experienced in Asia. For we were so utterly burdened beyond our strength that we despaired of life itself. 9 Indeed, we felt that we had received the sentence of death. But that was to make us rely not on ourselves but on God who raises the dead. 10 He delivered us from such a deadly peril, and he will deliver us. On him we have set our hope that he will deliver us again.
(
A Song of Ascents.
121:1 I lift up my eyes to the hills.
From where does my help come?
2 My help comes from the LORD,
who made heaven and earth.
3 He will not let your foot be moved;
he who keeps you will not slumber.
4 Behold, he who keeps Israel
will neither slumber nor sleep.
5 The LORD is your keeper;
the LORD is your shade on your right hand.
6 The sun shall not strike you by day,
nor the moon by night.
7 The LORD will keep you from all evil;
he will keep your life.
8 The LORD will keep
your going out and your coming in
from this time forth and forevermore.

(ESV)