Four Cardinal Truths of the Lord's Supper (Jeremiah 31:31-34, Matthew 26:26-30)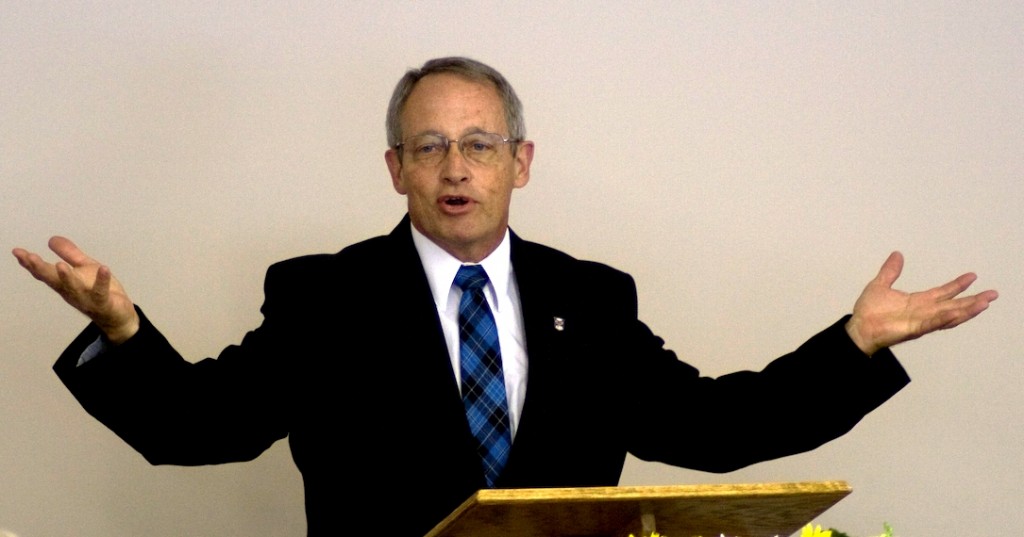 Rev. William L. Barron, July 26, 2020
Preached at a
Sunday Morning
service
The Lord's Supper is a sign of what the Lord has done and a seal of what is to come. Jesus Christ was a substitutionary atonement for our sins, and He provided forgiveness for sins. Jesus poured out His blood for many, and Believers were given security. The Lord gave us a new covenant with a heart of flesh instead of a heart of stone.
About Rev. William L. Barron:
Billy Barron is the pastor of North Greenville Church. He has pastored ARPC congregations in North and South Carolina and Florida. He has also been pastor to World Witness missionaries around the world. He was Mission Developer of Travelers ARP Church in Travelers Rest, SC.
Jeremiah 31:31–34 (Listen)
31 "Behold, the days are coming, declares the LORD, when I will make a new covenant with the house of Israel and the house of Judah, 32 not like the covenant that I made with their fathers on the day when I took them by the hand to bring them out of the land of Egypt, my covenant that they broke, though I was their husband, declares the LORD. 33 For this is the covenant that I will make with the house of Israel after those days, declares the LORD: I will put my law within them, and I will write it on their hearts. And I will be their God, and they shall be my people. 34 And no longer shall each one teach his neighbor and each his brother, saying, 'Know the LORD,' for they shall all know me, from the least of them to the greatest, declares the LORD. For I will forgive their iniquity, and I will remember their sin no more."
(
Matthew 26:26–30 (Listen)
26 Now as they were eating, Jesus took bread, and after blessing it broke it and gave it to the disciples, and said, "Take, eat; this is my body." 27 And he took a cup, and when he had given thanks he gave it to them, saying, "Drink of it, all of you, 28 for this is my blood of the covenant, which is poured out for many for the forgiveness of sins. 29 I tell you I will not drink again of this fruit of the vine until that day when I drink it new with you in my Father's kingdom."
30 And when they had sung a hymn, they went out to the Mount of Olives.
(ESV)