Bringing Holiness To Completion In The Fear Of God (2 Corinthians 6:14-7:1)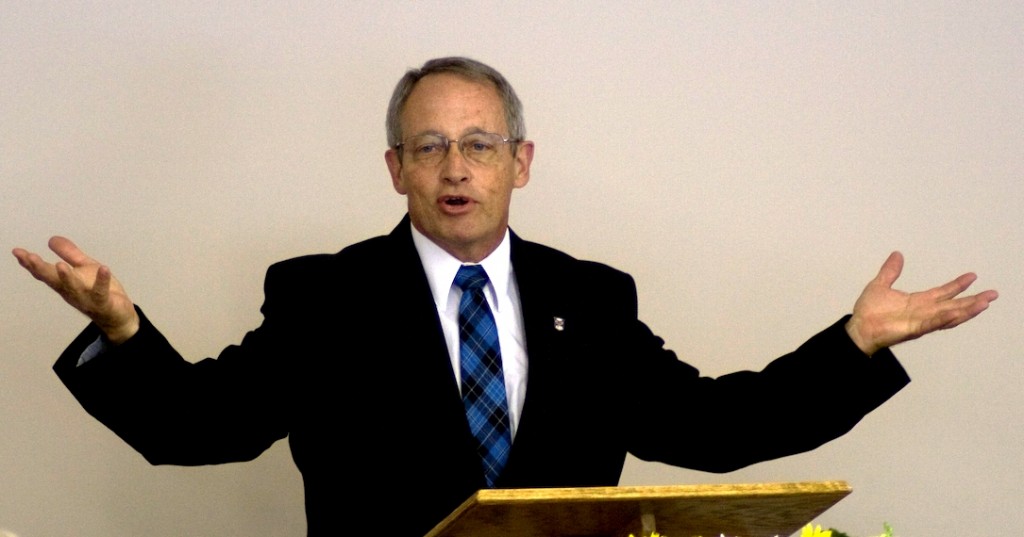 Rev. William L. Barron, January 10, 2021
Preached at a
Sunday Morning
service
What do we encounter when we associate with nonbelievers? Can we work in the garden and not get dirty? Can we live in the world and still be faithful? God is our top priority. We are to bring glory to God. We are not to compromise for expediency; what place does light have in darkness? God has rescued us from the kingdom of darkness. What place do idols have in God's temple? We are God's temple. Considering the blueprint of the temple: it was built not by the hands of men, but by God's grace. Christ is the cornerstone of the temple and of our faith. Christ Himself and the teaching of the apostles is the foundation of our faith. We offer ourselves as a living sacrifice, a spiritual worship. We were made to have fellowship with God. Fellowship affects our mindset, our focus, our holiness and sets us apart. Why doesn't God just take us away after saving us? In Jesus' High Priestly Prayer, He tells us we are in this world at His request. We still have God's work to do here. We are a light in our families. We bring holiness to completion in our work; it is a gift of God. How do we do His work? On His terms. We allow our fear of God to drive away sins. We cooperate with and work toward our sanctification. We need to stand boldly with the Lord without fear of the world. We must ask God for the focus that we lack.
About Rev. William L. Barron:
Billy Barron is the pastor of North Greenville Church. He has pastored ARPC congregations in North and South Carolina and Florida. He has also been pastor to World Witness missionaries around the world. He was Mission Developer of Travelers ARP Church in Travelers Rest, SC.
2 Corinthians 6:14–7:1 (Listen)
14 Do not be unequally yoked with unbelievers. For what partnership has righteousness with lawlessness? Or what fellowship has light with darkness? 15 What accord has Christ with Belial? Or what portion does a believer share with an unbeliever? 16 What agreement has the temple of God with idols? For we are the temple of the living God; as God said,
"I will make my dwelling among them and walk among them,
and I will be their God,
and they shall be my people.
17 Therefore go out from their midst,
and be separate from them, says the Lord,
and touch no unclean thing;
then I will welcome you,
18 and I will be a father to you,
and you shall be sons and daughters to me,
says the Lord Almighty."

7:1 Since we have these promises, beloved, let us cleanse ourselves from every defilement of body and spirit, bringing holiness to completion in the fear of God.
(