Living By The Power Of God (1 Corinthians 13:1-14)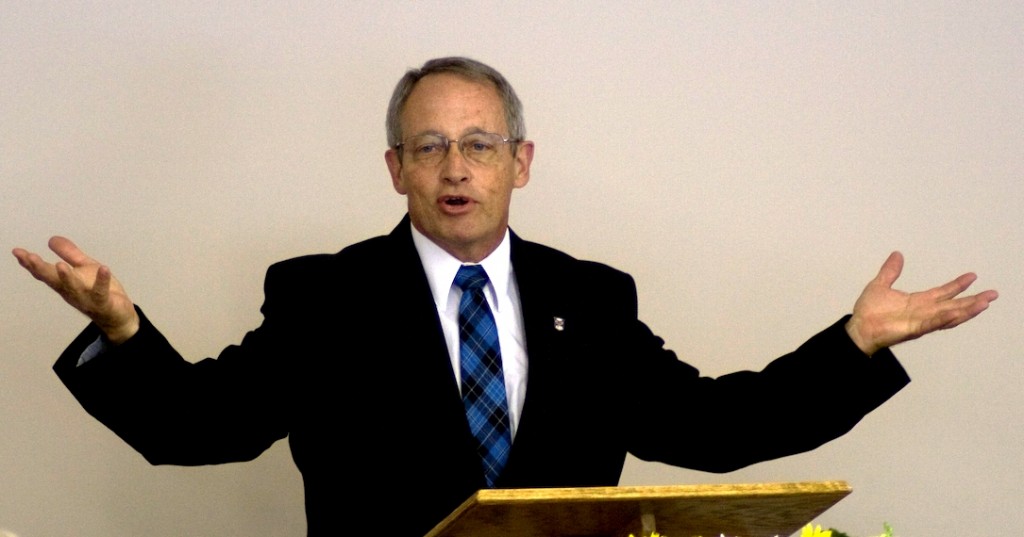 Rev. William L. Barron, April 11, 2021
Preached at a
Sunday Morning
service
We have seen criticism of Paul by so-called "super apostles," who were, in truth, false teachers. Paul had great assurance of his true apostleship. Paul called upon these false teachers to examine themselves in the assurance of their own salvation, after the measure of 1 John. Second, he exhorted them to test if they displayed the righteousness of life. Third, they should pass the test of love of the brethren. Regarding these fruits of saving grace, we depend wholly on God, realizing that He will demand change in our lives. Paul asks of these teachers, "Where did your faith come from?" His answer is that it came through Paul's ministry of the Gospel of Jesus Christ. Some of the criticism against Paul was for his perceived weakness. Paul countered that Jesus seemed to be weak, cursed, shameful, executed in a way reserved for the worst offenders. Yet, He was resurrected to show the power of God. From this comes a warning to us: do not become like the world. We must not receive truth based on a personality, or we will fall away. Worship is not showtime; it must be focused on God. Worship is not about us. So, what should the church look like? It must be built on the truth, the Word of God, and the rock of faith in Jesus Christ. It must display true fellowship, rejoicing, comforting and humble. It must live in peace, with unity of spirit and rejecting false teaching. It must be marked by greeting--stated four times as aa mark of familial care within a broader family.
About Rev. William L. Barron:
Billy Barron is the pastor of North Greenville Church. He has pastored ARPC congregations in North and South Carolina and Florida. He has also been pastor to World Witness missionaries around the world. He was Mission Developer of Travelers ARP Church in Travelers Rest, SC.
1 Corinthians 13 (Listen)
13:1 If I speak in the tongues of men and of angels, but have not love, I am a noisy gong or a clanging cymbal. 2 And if I have prophetic powers, and understand all mysteries and all knowledge, and if I have all faith, so as to remove mountains, but have not love, I am nothing. 3 If I give away all I have, and if I deliver up my body to be burned, but have not love, I gain nothing.
4 Love is patient and kind; love does not envy or boast; it is not arrogant 5 or rude. It does not insist on its own way; it is not irritable or resentful; 6 it does not rejoice at wrongdoing, but rejoices with the truth. 7 Love bears all things, believes all things, hopes all things, endures all things.
8 Love never ends. As for prophecies, they will pass away; as for tongues, they will cease; as for knowledge, it will pass away. 9 For we know in part and we prophesy in part, 10 but when the perfect comes, the partial will pass away. 11 When I was a child, I spoke like a child, I thought like a child, I reasoned like a child. When I became a man, I gave up childish ways. 12 For now we see in a mirror dimly, but then face to face. Now I know in part; then I shall know fully, even as I have been fully known.
13 So now faith, hope, and love abide, these three; but the greatest of these is love.
(