Where Is Your Joy? (Luke 10:17-20, Psalm 91:1-16)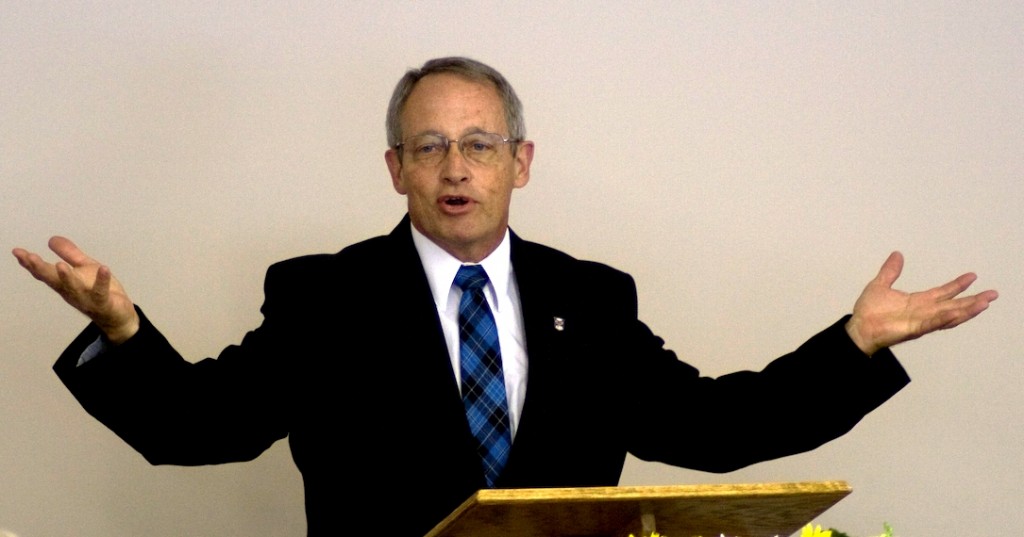 Rev. William L. Barron, November 21, 2021
Preached at a
Sunday Morning
service
The 72 witnesses were sent out by Jesus to proclaim, "The Kingdom of God is Here!" (Not just near, as John the Baptist preached). The 72 were totally dependent on God in their mission. They were sent out with authority, given by Christ. The 72 came back excited, because they saw the work of Christ in action. Demons and the wicked were subject, yielded to the power of the Gospel. A greater joy for us is God's work among us. We need to rejoice more in our salvation and our place in the Kingdom. There is salvation in only one name: Jesus Christ. Jesus saw Satan cast out long ago at the time of rebellion among the angels. He is bound in chains, and his angelic power and glory were removed. We are here as witnesses, and Satan is limited. He can't take away our salvation, and he will be cast into the lake of fire at the end. The 72 received a foretaste of glory, where there would be not hurts. In our own ministry, we will escape the fiery darts of Satan when we trust in God. Our foundational joy is that God has chosen us and given us life. Our assurance rests with God and not in our fickle nature. How do you know that your name is in the Book of Life? None of us deserve to be. We are there by God's own glory and will. Our relationship with Him brings us joy.
About Rev. William L. Barron:
Billy Barron is the pastor of North Greenville Church. He has pastored ARPC congregations in North and South Carolina and Florida. He has also been pastor to World Witness missionaries around the world. He was Mission Developer of Travelers ARP Church in Travelers Rest, SC.
Luke 10:17–20 (Listen)
17 The seventy-two returned with joy, saying, "Lord, even the demons are subject to us in your name!" 18 And he said to them, "I saw Satan fall like lightning from heaven. 19 Behold, I have given you authority to tread on serpents and scorpions, and over all the power of the enemy, and nothing shall hurt you. 20 Nevertheless, do not rejoice in this, that the spirits are subject to you, but rejoice that your names are written in heaven."
(
91:1 He who dwells in the shelter of the Most High
will abide in the shadow of the Almighty.
2 I will say to the LORD, "My refuge and my fortress,
my God, in whom I trust."
3 For he will deliver you from the snare of the fowler
and from the deadly pestilence.
4 He will cover you with his pinions,
and under his wings you will find refuge;
his faithfulness is a shield and buckler.
5 You will not fear the terror of the night,
nor the arrow that flies by day,
6 nor the pestilence that stalks in darkness,
nor the destruction that wastes at noonday.
7 A thousand may fall at your side,
ten thousand at your right hand,
but it will not come near you.
8 You will only look with your eyes
and see the recompense of the wicked.
9 Because you have made the LORD your dwelling place—
the Most High, who is my refuge—
10 no evil shall be allowed to befall you,
no plague come near your tent.
11 For he will command his angels concerning you
to guard you in all your ways.
12 On their hands they will bear you up,
lest you strike your foot against a stone.
13 You will tread on the lion and the adder;
the young lion and the serpent you will trample underfoot.
14 "Because he holds fast to me in love, I will deliver him;
I will protect him, because he knows my name.
15 When he calls to me, I will answer him;
I will be with him in trouble;
I will rescue him and honor him.
16 With long life I will satisfy him
and show him my salvation."

(ESV)